We asked - you answered!
As part of our Big Question feature, we asked five Forum members: what do you look for in an employee?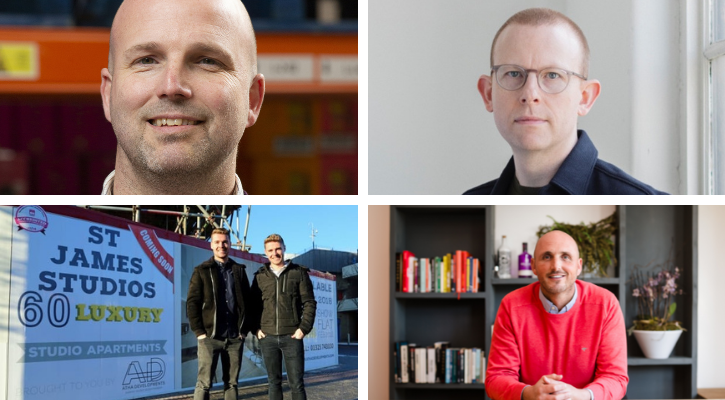 Jack and Tom Atha, Atha Developments
Great question as we've just taken on 2 new employees!

Our attitude is to think culture first. The right culture fit is easy to train on the right skills, but the wrong culture fit with the right skills will never be successful. We're a tight-knit, family run business, so it's really important for us to make sure the people we hire align with us and our company culture.

Positivity is an absolute MUST too. We offer a very positive work environment, so we want to bring in people who add to that vibe. We also look to hire people who have a genuine interest & passion for our industry. We attribute our success to our passion for property development & it's great to build a team of people who share this passion with us so we can continue to grow & build the business together.
Scott Savin, ALT Studios
Having established ALT STUDIOS, a design-led architecture and interior design practice in early 2020, we are now seeking to expand our team - so this months' question is timely.
Applying an advanced level of skill in design and communication is essential; as architects and interior designers looking to consistently deliver high-quality design, and go beyond expectation in everything we do, this is a non-negotiable foundation. Beyond this, other desirable qualities require us to be sound in judgment; essentially, we are looking for someone driven, who we perceive to share our design and practice ethos, an individual that would complement, yet enhance our team. We are not looking for someone similar, quite the opposite; someone influential in their own right, who will challenge us, refine us, and inherently contribute to the success and development of our creative studio.
Ben McKechnie, Epicurium
The number one thing we aim for is someone that's going to really engage with what we'll be doing together. We love people whose personal values are complementary - and will add something - to our culture. When people love what they've chosen to do, they relish doing their best and go home at the end of each day knowing they've had a great day and that they made it happen.
Giving people the opportunity to be accountable for their work empowers the team and lets them recognise their own achievement.
It needs work and there are plenty of times when it's less than smooth, of course, but when we find people with versatility and resilience, a real personal drive to develop themselves, and a passion to achieve then we can create an environment where people can thrive.
Doug Dinwiddie, White Digital
The most important thing is that current and prospective employees are development orientated and have a growth mindset.
We have five core values here at White Digital: knowledgeable, efficiency, honesty, respect and drive. Employees that can truly live and breathe these values are what make the business work. If we get the core values right, performance comes hand in hand and can be managed with ease.