With the 2022 North East Entrepreneurial Awards fast approaching, the question of what makes a great entrepreneur is sure to be at the forefront of the region's brightest business minds in the lead up to this annual celebration. It's a question that Entrepreneur of the Year for 2021, Lee Hutchinson has been contemplating at great depth, as the Double Eleven CEO finds himself on the judging panel for this year's awards...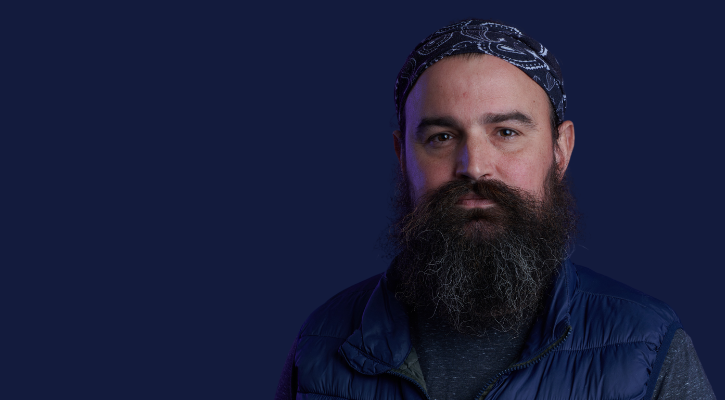 When considering this year's Entrepreneur of the Year award candidates, it only makes sense that current incumbent Lee Hutchinson would reflect on his own journey to pinpoint what carried him to success.
The Middlesbrough-based business owner started his games development and publishing business from his bedroom back in 2009 and has since grown Double Eleven into a giant of the gaming industry.
Lee currently employs a diverse workforce of over 340 employees, spanning across their HQ in Middlesbrough and satellite office in Kuala Lumpur, working on some of the world's biggest IPs, including Minecraft and Fallout.
Games are something that Lee has been passionate about from a young age, after his family got an Amstrad CPC 464 when he was just 10 years old.
Little did he know, this passion for gaming would go on to light a psychological spark that has made Lee stand out from the pack throughout his working life.
"I was mesmerised by computer games when I was younger," Lee says.
"I'd play every game back to front or until I got sick of it and when I had no more games to play, I'd go through the programming manual. All of those computers came with manuals back in the 80s, so I'd pretty much taught myself basic programming by the age of 11."
With his birthday coming in mid December, Lee would get two games a year gifted to him in the space of a month - one for his birthday and one for Christmas.
However, this wasn't enough to quench his thirst for gaming and Lee knew he had to take things into his own hands - it was time to get his first job.
This job was Lee's first experience of what he calls his 'positive feedback loop'; his discovery that if he was willing to work harder than everyone else, his rewards would be equally greater than everyone else's. But, in the short term, it just meant he could buy all the games he liked.
"As soon as I was old enough I wanted to get a paper round, so that I could afford more games," Lee explains.
"So, I asked for the biggest round in the shop. The owner thought I couldn't do it. Of course, I could."
Lee credits his parents for teaching him to have a steadfast work ethic. It's a mentality that he has carried throughout his entire career - working harder than everyone else just came as second nature.
After graduating with a first class degree from Teesside University in 2002, Lee went on to work his way up through the gaming industry as a programmer at a rapid pace.
His first role, at a company called Rare, saw Lee promoted to a senior position within two and a half years, skipping the usual five year route with countless hours of overtime and commitment to delivering his best work.
After thriving in that role for five years, Lee then started his first lead programmer role at Venom Games before moving on to Rockstar Leeds.
At Rockstar Lee quickly rose through the ranks, working non-stop without taking his foot off the accelerator. 18-months into his time at Rockstar, Lee had finally managed to burn himself out. His positive feedback loop was still rewarding him financially, but the toll on his mental health was beginning to show.
"Over the course of seven years, I'd been promoted and promoted and promoted," Lee says.
"I did countless amounts of unpaid overtime in lieu and I guess I just had enough at that point. I knew I needed a rest.
"At the time, my wife and I were saving for a house. We lived in a pit village just south of Durham, and back then all we wanted was a three bed house and you could get one of those for around £85,000.
"We wanted to get a house mortgage free, so we'd been saving a minimum amount of £16,000 a year - we'd been living off my wife's salary alone.
"So, I left Rockstar and we had £100,000 in the bank. I just needed a break basically. And I knew that even if I took a year off, I could live on the minimum amount possible and still have enough to buy a house."
It was during this break that Lee decided to start his own business. Inspired to create a company that would allow him more freedom to spend time with his family, Lee used his industry experience to start a fledgling Double Eleven.
Starting off simply as a name for Lee to contract behind, Double Eleven quickly began growing as he secured more contracts and recruited a number of ex-colleges to join his team.
Double Eleven soon built a reputation as one of the fastest rising games development and publishing companies in the industry, gaining the attention of one of the biggest tech giants in the world. It was time for Double Eleven to level up.
"We ended up going into an exclusivity contract with Sony - they were essentially bankrolling the studio," Lee says.
"Our biggest project with Sony was LittleBigPlanet on the Playstation Vita. The game was a massive success in terms of quality and from a review perspective, but the platform - the Playstation Vita - failed.
"After that, inside Sony there was no longer any exciting work for us. So, we all sat down and came up with a plan for Double Eleven 2.0."
In this next iteration of Double Eleven, Lee and the team made the decision to work smarter rather than harder. They dived into the publishing field, licensing other people's games and publishing them on platforms they had never been on before.
For example, if a game had been a success on the PC but had never been on consoles, like Playstation or Xbox, Lee and his team would buy the licence for that game and develop it for those new platforms.
Out of all of the games Double Eleven had worked on up to this point, Lee could have never guessed that the game due to bring his company the most success was one where the player could pretend to be a wild goat!
"We launched Goat Simulator for console, which was a licence for a PC game, in April 2015, and it sold over a million units," Lee says.
"When that happened it turned us into Double Eleven 2.1. We weren't really doing anything different, but it was the first time we actually had a lot of money and security in the bank.
"It meant that we could go after bigger and better titles that were going to cost more to develop but they were likely to make a hell of a lot more money."
From this moment on, Double Eleven grew exponentially year on year, going on to develop more blockbuster games like Crackdown 3, Fallout 76, and Minecraft Dungeons.
Starting out as a bedroom business, Lee and Double Eleven were now rubbing shoulders with the industry elite at the likes of Microsoft and Sony, with a constantly expanding company and hundreds of employees on his team.
With no signs of expansion slowing down anytime soon, it's no surprise that Lee was named Entrepreneur of the Year in 2021 for his incredible achievements with Double Eleven.
Given all the blood, sweat and tears Lee has put into making a success of everything he does, it won't shock you to know that he's looking for similar qualities in this year's Entrepreneur of the Year 2022 candidates.
"I'm not really interested in the people who already have a lot of money and are ready to just go with an idea, fund something, pay someone and work in an executive manner," Lee said.
"They might create something incredible that grows and doubles every year, but for me the story's not the same.
"I'm looking for a person who's basically strived to do better than what's there already. They've put their heart and soul into it and lived that business themselves, up until it got to a point where they could step back and be the executive.
"For me, I'm only just getting there now, where the company runs itself. That's taken me 13 years."