The Entrepreneurs' Forum has welcomed three new partners to its network as it celebrates its 20th year.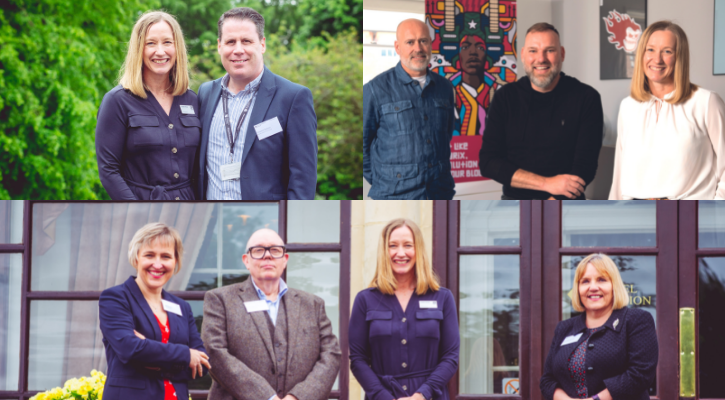 Newcastle-based marketing and design agency Guerilla, Northumbria University and Business Durham all join as partner organisations of the Forum.
Elaine Stroud, Chief Executive of the Entrepreneurs' Forum, said: "This year marks 20 years of the Entrepreneurs' Forum which is an incredible achievement and cause for celebration.
"During that time, we've seen over 1,000 North East entrepreneurs join our network and grow their businesses. We exist to support them in realising their ambitions but we can't do it alone.
"By working with our partners, the likes of Guerilla, Northumbria University and Business Durham, we're able to build a strong network of support for our members, ensuring they have everything they need to achieve their goals.
"We're looking forward to working more closely with our new partners in the long-term and are excited to see the impact of our new partnerships."
Guerilla join as corporate partners of the Entrepreneurs' Forum.
Corporate partners are strongly aligned with the Forum, building long-term relationships with its members and offering support and services to them as they grow their businesses.
They join existing corporate partners Agilico, Brewin Dolphin, Hilton Newcastle Gateshead, LUMO, Qrious and Ward Hadaway.
Speaking on the new partnership, James Allen, Managing Director of Guerilla, said, "Both the Entrepreneurs' Forum and Guerilla have been operating successfully now for twenty years, and culturally we are a really good fit.
"In an ever rapidly changing world, both organisations are pushing ahead with new and exciting plans. I felt the time was right to commit to a greater involvement in the Forum and use our own experience and skills to help member businesses grow and prosper."
Meanwhile, Northumbria University become the Forum's first knowledge exchange partner.
A partnership focused on creating and exchanging research, Northumbria University's partnership will provide North East entrepreneurs with the insight they need to shape new sustainable products and services, improve their ways of working and create inclusive workspaces.
Vince Robson, Business Development Manager at Northumbria University, said, "We are delighted to be engaging more deeply with the Entrepreneurs' Forum. Our new partnership will provide opportunities for even greater integration with a progressive business community.
"The university is seeking to engage with businesses across research, programme development, student employability and graduate destinations. We look forward to shaping the future events and sessions with colleagues at the Entrepreneurs' Forum."
Joining as business support partners of the organisation, Business Durham will offer advice, resources and programmes targeted to the Forum's entrepreneur members. They join existing collaboration partners Tees Valley Business, University of Sunderland, Newcastle University, Teesside University and Northern Accelerator.
Sarah Slaven, Managing Director at Business Durham, said, "Forging a partnership with the Entrepreneurs' Forum is an exciting development and will have many benefits for businesses across County Durham.
"We will actively work with our partners, which means entrepreneurs will receive the knowledge our organisations have developed in understanding the challenges and opportunities for new businesses.
"It will enable us both to provide access to our existing programmes of support and the potential of creating new ones together. I'm looking forward to building a successful long-term partnership and delivering together the additional support our entrepreneurs need."