The Entrepreneurs' Forum has announced a trio of new partnerships designed to strengthen links with the North East business community.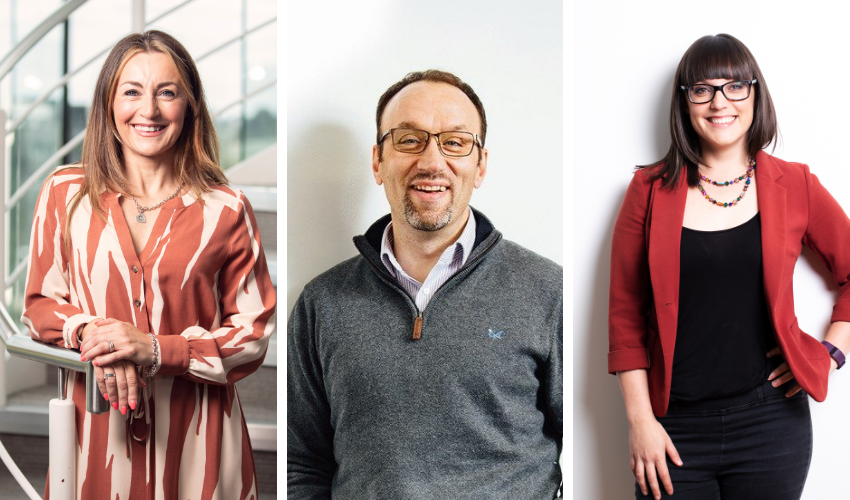 Customer experience agency Qrious has become a corporate partner of the Forum while Northern Accelerator and Gateshead College have become collaboration partners.
Jonathan Lamb, chief executive of the Entrepreneurs' Forum said: "We are delighted to welcome these three organisations to key partnership roles, allowing each the opportunity to share their valuable knowledge and experience with our network."
Corporate partners are committed to supporting the Forum's members and other entrepreneurial businesses to gain the necessary competence to grow their businesses and create jobs, while collaboration partners are organisations able to share expertise in specific areas, including apprenticeships, leadership development, student placements, finance and innovation.
Newcastle-based Qrious, which uses technology and design to create innovative services and product experiences, is the Forum's seventh corporate partner – joining Diamond Group, Ward Hadaway, Brewin Dolphin, The Encore Group, Narrative and Hilton Newcastle Gateshead.
Nick Salloway, Managing Director of Qrious, said: "The Entrepreneurs' Forum has an exciting vision for the future, and it has the talent and diversity within its membership to make a real difference as the regional economy continues to change and evolve.
"We're delighted to be working in partnership with the Forum's team to support ambitious North East businesses with the important challenge of building new operating models that will see them thrive in a digital-first world, and we hope our contribution as corporate partners will help drive positive change for the Forum's members and their businesses."
Jonathan Lamb added: "Qrious is an ambitious and innovative business whose aim is to inspire and enable businesses to compete and thrive in a rapidly changing digital world. They represent everything our corporate partnership stands for and we're looking forward to working with the Qrious team on helping our members to realise their digital ambitions.
"Meanwhile, our collaboration partnerships with Northern Accelerator and Gateshead College will allow us to support more North East entrepreneurs, both aspiring and established, to create and grow their businesses.
"All partnerships demonstrate the importance of collaboration to succeed and the announcement of our new corporate and collaboration partners marks an exciting period of growth for the Forum."
For Northern Accelerator and Gateshead College, the collaboration partnership with the Forum will allow their students and spin-off businesses to connect with established business leaders through mentoring or at inspirational events.
They join existing collaboration partners Tees Valley Combined Authority, North East Local Enterprise Partnership, University of Sunderland, Newcastle University, Teesside University and Northumbria University.
Nadine Hudspeth, director of marketing and communications at Gateshead College, said: "We are all about making sure our students and apprentices are the best prepared for work and the way we deliver our curriculum is designed around this, we call it 'education with employment edge'.
"Working in partnership with the Forum enriches our offer, gives students and staff access to employers and entrepreneurs who are at the sharp end and who can really inspire, challenge and open students' eyes to what is possible and how they can best prepare themselves for the future."
Lizzie Withington, Company Creation Manager at Newcastle University, and part of Northern Accelerator's project team, said: "Northern Accelerator has significantly increased the rate at which North East universities are creating high potential commercial opportunities from academics' world leading research.
"Our partnership with Entrepreneurs' Forum will give our academic entrepreneurs access to experienced entrepreneurs and business leaders in the region, sharing valuable knowledge and feedback. There's also the potential for Entrepreneurs' Forum members to join our pool of talented executives who may one day work alongside an academic to lead a spin-out business themselves."