The North East based technology specialists Diamond, now part of the Agilico group, teed off and raised more than £1,500 for two local charities Tyneside and Northumberland Mind and Chrysalis Tynedale.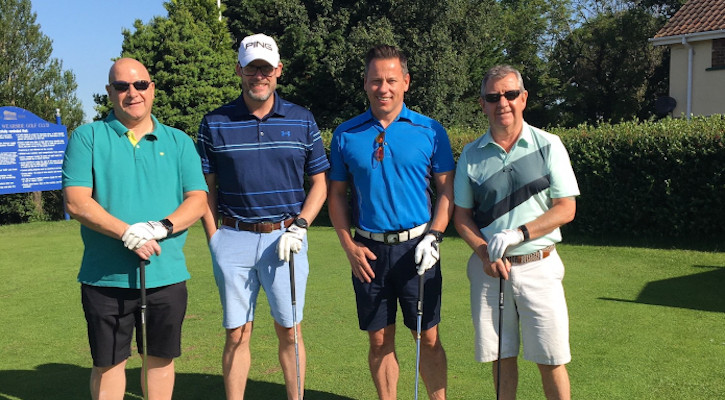 On Friday 16th July, a total of 52 golfers, including a combination of staff from Diamond and other local businesses took to the sunny greens at Wearside Golf Club for their fourth charity golf day supporting mental health and dementia support across the region.
There was a full programme for the day, starting with bacon rolls to ward off the hunger pains at 8.30am. In total there were 13 teams competing in the tournament which had a positive and competitive atmosphere. The day culminated in a celebratory two course lunch at the clubhouse where prizes were presented for the best score, along with a fundraising raffle, Mulligan and Blind Betting.
John Burns, Managing Director, Diamond said: "We are always keen to do whatever we can to support charities, especially given the difficulties of the last 18 months. As the coronavirus pandemic continues to have an impact on all aspects of our lives, particularly on our mental health and wellbeing. We were delighted to be able to support Tyneside and Northumberland MIND and Chrysalis Tynedale at this year's event".
Alex Wilson, CEO, Tyneside and Northumberland Mind said: "I would like to thank John and the team for this amazing effort and all the teams and individuals who supported the day. Without help like this we cannot deliver our work in mental health which is needed now more so than ever across our region.
Rosie Robson, Manager, Chrysalis Tynedale said: "We are very grateful to John for giving Chrysalis the opportunity to promote our charity and for the generous donations. As a small local charity, we do not have a big marketing budget and bearing in mind the negative impact lockdown has had on people with dementia and their carers, we are particularly grateful at this time."
Diamond should be congratulated for organising such a fantastic event and for raising such a significant amount for two well-deserved charities that do great work across our region.