After reaching twenty successful years in business, award winning brand communications agency Guerilla, has combined forces with internationally acclaimed Italian artists Van Orton to create an art extension of their brand.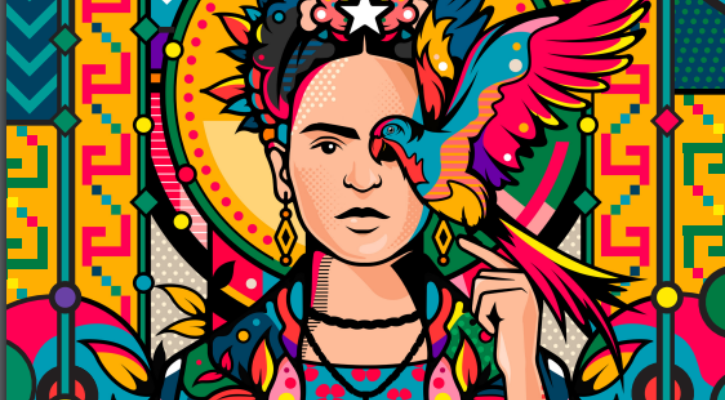 The art features a revolutionary theme, creating artistic impressions of individuals who against the odds and adversity have revolutionised their area of work. Be it art, music, science, or medicine, they have been chosen because they had a significant and positive effect on the world, we live in. The campaign is also designed to consolidate Guerilla's own brand components, which include their proposition line of Creative thinking. Real results, and new graphics that carry a punchy revolutionary twist.
James Allen, Director at Guerilla said "After twenty years working across the globe creating leading brands, we deicided it was time to push our own brand forward and create some energy. The revolutionary concept celebrates those individuals who have achieved a distinctive change and revolution in their field and area of expertise. Each revolutionary has broken the mould through their creative thinking, displaying courage and a firm belief, like ours, that creative thinking and clear actions will bring real results. We also believe and think that revolutions don't just happen without communication spreading the word".
The decision to work in tandem with the Van Orton artists on the Guerilla brand art extension was made possible when Alan Wardle of AnyForty Artists introduced the two teams to one another.
James explained "We had developed the brief and we were scouring the globe to find artists with the right level of creativity and design style. Fortunately, at just the right time we were introduced to Marco and Stefano, and we started to look at the amazing art that they were creating, we were just totally blown away."
Artists Marco and Stefano, twins based in Turin, base their style from inspiration by the stained-glass windows found in churches near their homes.  Other influences including pop-culture have helped them develop a very distinctive style featuring thick black lines, geometric shapes, and bright colours. Working with leading international brands such as Mercedes-Benz, Universal Music, Armani, Jägermeister, BMW, Warner Bros, Marvel, Dreamworks, Sisley, Rolling Stone, Empire Magazine, Colmar, Three Olives Vodka, Barilla, Ray-Ban, both Van Orton brothers embraced the challenge of interpreting the Guerilla brief.
Marco and Stefano Van Orton commented "We decided to include Jimi Hendrix's revolutionary instrument directly within the figure of him, as if they were all one entity. All in an explosion of colours. If you think about it, he pioneered and revolutionised the explosive possibilities of the electric guitar. Hendrix's innovative style of combining fuzz, feedback and controlled distortion created a new musical form. Next, we worked on Frida Kahlo, who was a totally unique artist in so many ways. It's interesting working on revolutionary characters, creating a piece of art to celebrate what they have achieved through clarity and focus, then linking it to the Guerilla brand".
With the new Guerilla brand coinciding with reaching the twenty-year watermark, and with an international reputation for their brand communications strategies, the team are now concentrating on build up and growing their UK and global client base.