A new set of free training courses to develop specialist digital skills is now available.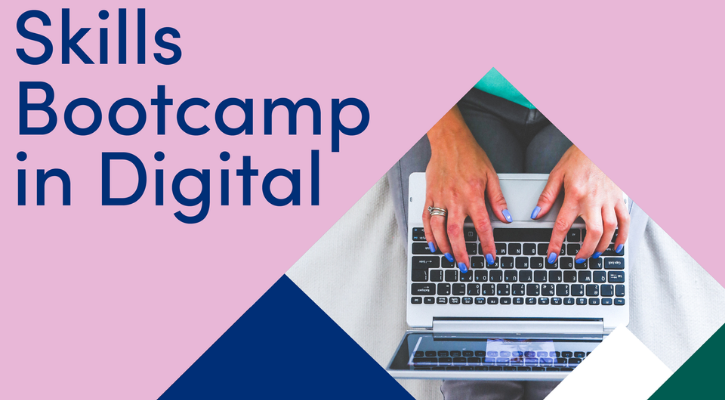 The Skills Bootcamp in Digital are short courses specifically designed to help individuals improve their digital and tech skills. Delivered intensively over just a few weeks, they are perfect for any self-employed or small business to access.
What's more, if participants are over 19 years old, residents of the UK and already hold a Level 3 qualification, such as an A Level, there is no charge for the training.
The bootcamps are being run by a collaborative partnership of colleges and training providers including Gateshead College, Baltic Training, Education Partnership North East, Newcastle College Group, New College Durham, Tyne Coast College and Sunderland Software City.
Offered at intermediate and advanced levels, they include Digital Marketing, Website Development and Data Analyst.  A full list can be found at www.gateshead.ac.uk/skills-bootcamp.
Deni Chambers, Assistant Principal at Gateshead College, the lead partner in the collective of training providers, said: "Employers often tell me that they want one source of accessible, simplified information rather than having to shop around.
"We are each experts in training, so by coming together we're pooling the very best talent and resources that the region has to offer for the benefit of our digital tech sector.
"Plus, by working collaboratively we're able to offer a range of specialisms which people can pick and choose from depending on the course or location that suits them best."
To sign up visit www.gateshead.ac.uk/skills-bootcamp.
The Bootcamps are part of the Government's Lifetime Skills Guarantee and Plan for Jobs initiatives.