A Cyber Security Analysis of Blockchain
FREE online masterclass:
2pm - 3pm on Thursday 22 July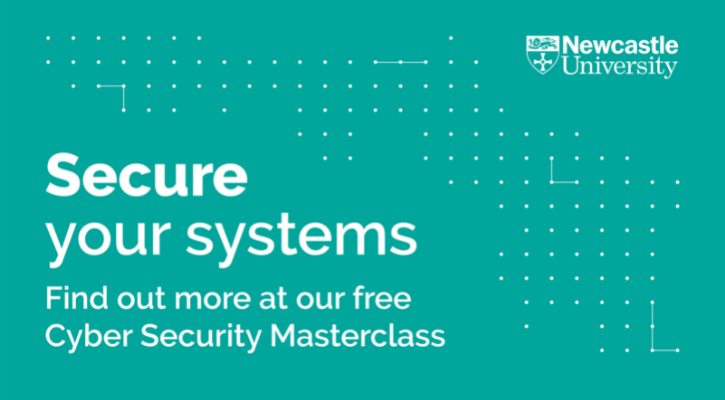 Find out how you assess blockchain's suitability and effectiveness as security for your workplace, as it is increasingly being used by software providers.  Learn how to carry out a risk analysis and see examples of how blockchain is being used to share data while maintaining cyber security.
Designed especially for IT professionals responsible for protecting workplaces and its occupants from Cyber Security threats, this masterclass will help enhance your cyber security skills.
Led by Aad van Moorsel, Professor in Cyber Security and lecturer on Newcastle University's Cyber Security Degree Apprenticeship programme, it will also give you a taste of what is taught on our work-based programme which leads to an MSc in Digital and Technology Solutions (Cyber Security specialism).
Reserve your FREE Masterclass place now