Following significant new client wins, revenue growth specialist Revolution is set to double its revenue and generate more digital marketing jobs by the end of 2022.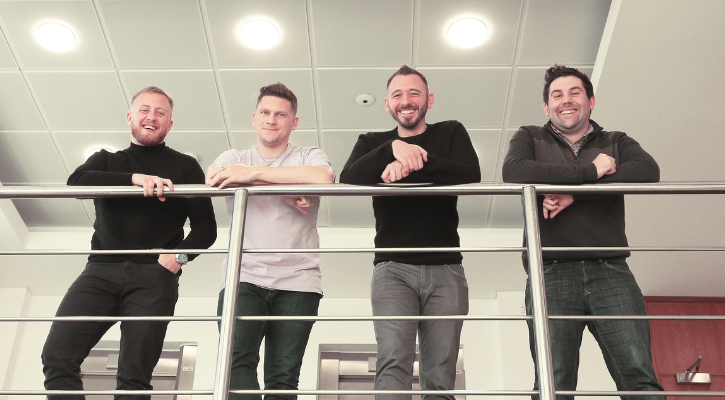 Revolution has attracted 12 significant clients in the past six months and is on course to hit its growth goal. With existing and new clients bringing in exciting projects, the team is committed to expanding in line with the workload.
The award-winning agency, headquartered in Gateshead and with a second office in Manchester,  helps high-performing ambitious businesses grow faster and better through its Digital Transformation, Growth Consultancy, Demand Generation, Customer Conversion and Customer Retention service offer. Their team has increased by almost 50% since January, and the business intends to continue its growth trajectory by hiring ten more recruits this year.
Gill Burgess, who founded Revolution in 2003, recently moved to the role of Strategic Board Advisor with Adam Blenkinsop, formerly the Digital Director,  becoming CEO, supported by a newly appointed Leadership Team.
Adam commented, "The technical expertise at Revolution enables us to continue to deliver outstanding growth services to our rapidly growing client base whilst contributing to our collective personality of being honest, transparent and hard-working. We are proud to be fulfilling our commitment to creating new jobs in the North East as part of our 2022 growth strategy."
Chief Growth Officer (CGO) Josh Tulip, who joined the agency in 2021, heads up the Growth Team.
Josh said, "Since the turn of the year, we've entered a high-growth phase. We are averaging +68% growth in key metrics across all client accounts (vs pre-pandemic performance), and our recent recruits are already supporting their teams with fresh thinking and experience across various demand generation and digital transformation projects to nurture audiences, build brand equity, and drive revenue."
Achieving accelerated growth and demonstrating numerous client success stories, it is clear that Revolution has no plans to slow the pace. If you are an ambitious business looking to grow your revenue or want to learn more about how Revolution can lead your digital transformation, contact growth@revolutiongrowth.co.uk to speak to one of their experts.