Small and Medium sized enterprises in the Northeast are warmly invited to attend the University of Sunderland Knowledge Transfer Partnership event, which is designed to bring Faculty of Technology academics and businesses together to explore how research and development can be undertaken and applied to solve business challenges and provide new opportunities.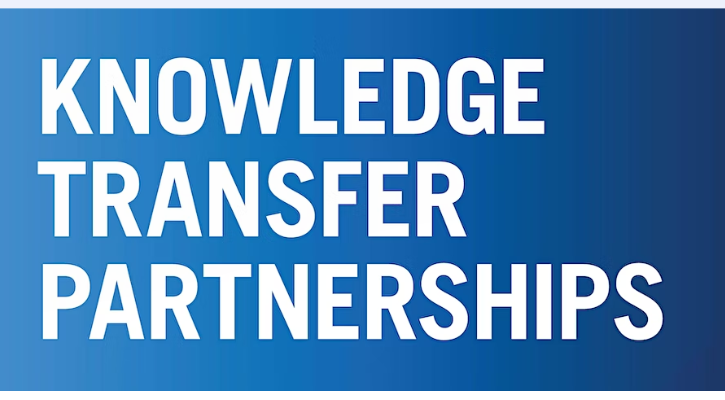 You will hear from the academic colleagues at the University of Sunderland about their research in Graphene technology, Manufacturing and Maintenance, Data Science and Artificial intelligence and how they have used the knowledge to help businesses evolve.
You'll then have the opportunity to move from table to table where you will meet with the academics to find out about the research they are doing and to talk through your current challenges. We hope through the conversations, we can help you generate a few solutions to address those challenges.
For those unaware, the KTP programme exists to invite a team of academic researchers and a full time graduate or post-graduate into a company to work with them across a period of time (normally 2 years). It is an Innovate UK funded programme, with industry contributing towards project costs, depending on the size of the project. This event will give you the opportunity to meet the companies taking part, network and learn more about the KTP Programme in general. This is a free event, and a tour of the Faculty's XR lab facility, breakfast and refreshments will be provided.
Agenda
9:00-9:30 Arrival and networking
9:30-9:45 Welcome from Dean and Head of School
9:45-10:30 KTP/KE experience & case studies:
Panagiotis Karagiannidis, Associate Professor in Advanced Materials;
Adrian Morris, Senior Lecturer in Engineering;
David Nelson, Senior Lecturer in Computer Science;
Ronald Mo, Lecturer in Computer Science
Qiang Huang, Senior Lecturer in Computer Science
10:30-11:00 Small group discussion: how partnering with the university can help business evolve
11:00-11:30 Networking and a tour of the faculty facilities
Parking is available at the University car parks with a visitor parking fee applicable. The event will take place on Wednesday 29th March, 09:00 – 11:30 at St Peters Campus in Sunderland, SR6 0DD.