We asked - you answered!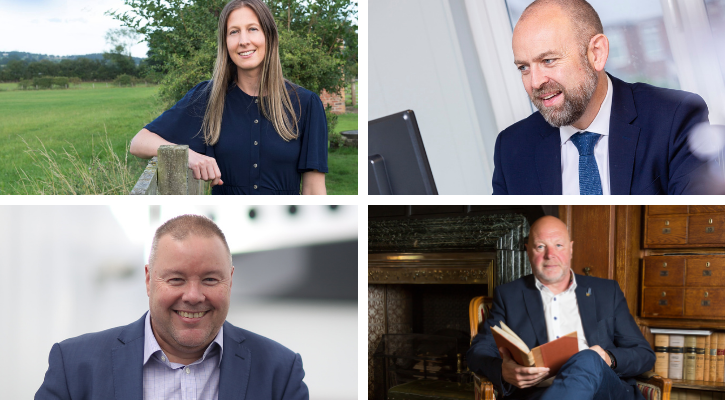 As part of our Big Question feature, we asked four Forum members: what 3 books would you recommend every entrepreneur read?
Charlotte Nichols, Harvey & Hugo
The three books I'd recommend any entrepreneur to read are Thinking Fast and Slow, by Daniel Kahneman, Start With Why, by Simon Sinek, and Happy Sexy Millionaire, by Steven Bartlett.
They're all quite different and span ten years of thinking, but at heart they all have the same advice – success comes in many forms but to start from scratch, like most of us entrepreneurs do, the thing you need to know best is yourself.
David Park, Park Corporate Insurance Brokers
I have a confession – I'm an avid consumer of the written word.  I love reading books, especially books that will help me to develop and learn.  I believe that one of the most important aspects of learning for an entrepreneur, business owner, or manager is how to look after your team and keeping things real.  With this in mind here are my top three of the moment:-
1. Let my people go surfing by Yvon Chouinard
Yvon Chouinard is the founder of Patagonia, where their unique way of looking after their team has been adopted by many great businesses.  Based in California, everyone surfed, so they came up with a rule - when the surf's up, close your laptop and go surfing. 
This was just the start.  The book is the bible on how to treat your team well and in return the staff feel valued and give everything to the success of the business.  It must work – Patagonia now have worldwide sales of around $1 billion and give 1% of annual sales to environmental causes.  I wrote a review of the book here for our Park book club Book Club: Let my people go surfing by Yvon Chouinard - parkcommercial.co.uk
2. DO/TEAM How to get the best from everyone by Charlie Gladstone
This is a quick read with reminders for every entrepreneur about running a team, looking after people, making tough decisions, giving honest feedback and encouraging ideas.  I often go back to this to remind myself about how to support the team and create a great place to work.  If you get that right, and the business looks after the team, then the team naturally looks after the business. Building, and really caring about, a great team is the right thing to, and also happens to be good for business.
3. Factfulness by Hans Rosling
Sometimes the business world (or even just the world) seems a crazy place and you can find yourself in the depths of despair.  In Factfulness, Rosling explains how things are almost always better than we thought.  He digs into the stats and explains the huge differences between how people think the world is (pretty bad) and how it actually is (not too bad really, and much better than it used to be).
Facts like the proportion of people living in extreme poverty halved in the last 20 years are certainly good news, and a welcome balance to the constant stream of bad news we see every day.  It's a perfect reality check when you feel things aren't so good at work or home.  Reading this has given me perspective, which really helps when tackling challenges, or helping others in the team through difficult situations.
My bottom line is that there is no such thing as a bad book, and there are so many out there that can inspire and encourage us in our work and in the rest of our lives. That's why we have a book club on our website (also featured in  our newsletter) which you can check out here if you're interested.
Graham Sleep, IA Growth
Start-Up Entrepreneurs
In 2013, I was fortunate enough to attend one of the early classes by a young consultant called ALEX OSTERWELDER about BUSINESS MODEL GENERATION.  It changed the way I viewed the value of models within business and developed a whole different way of thinking about planning for business.  Now with a whole series of books developed from this by Alex et al, it really created movement and a dynamism within the start-up community that was a little lost prior to it. 
Scale Up Entrepreneurs
In 2005, a mentor of mine introduced me to the book THE BRAND GAP by MARTY NEUMEIER.  As someone who didn't like the world of marketing world as I saw it at the time (all advertising and promotion) I was somewhat uninspired to read such a book however at 80 pages or so, I thought well it won't last long even if I don't enjoy it.  I was stunned to say that I enjoyed it so much it changed my views and attitude at the time that not all marketing was to do with Advertising and Promotion.  Put simply, it is simply a summary of how to create a brand and how to keep it "live" and "relevant".  Short, concise and to the point - I still pick it off my shelf from time to time and it is as relevant today as it was then.
Mature Entrepreneurs
From a business perspective, you would need to be from Mars not to have heard of WARREN BUFFET.  In THE SNOWBALL:  WARREN BUFFET AND THE BUSINESS OF LIFE (2009) by ALICE SHROEDER he shared pretty much his memoirs.  It is a huge book (over 700 pages) of his philosophies, his personal life as well as almost the whole of 20th century business history (from the Great Depression to the 2008/9 Global financial meltdown).  It gave me a different view and aligned to my thinking of aligning business and good purpose, and really helped me develop my WHY.
Ian Kinnery, Kinnery
This is a challenging question. Many people know I am a prolific reader of business book with over 2000 in my library. So there are many ways I could choose to answer this question.
I have decided to name three of the books that have caused me to change my views and that have had the most impact on me personally.
The first is The Fifth Discipline: The Art and Practice of the Learning Organization by Sloan  Senior Lecturer Peter Senge. A book packed full of wisdom. As a professional Business Coach I understand the importance of a growth mindset and when we can turn an organisation into a learning organisation it simply means that every day everyone is learning to be better than they were yesterday. Simply transformational.
The second is Everybody Matters: The Extraordinary Power of Caring for Your People Like Family by entrepreneur Bob Chapman which shows how the purpose of a business is really to look after all stakeholders, team, customers, suppliers and shareholders equally and exploding the myth of shareholder value as promoted by Milton Friedman dating back to the 70s
My third choice is Plain Talk by Ken Iverson. The man who built an almost bankrupt Nucor Steel into America's most successful and profitable steelmaker. The book is so full of simple wisdom you would think Iverson was from the North East.