We asked - you answered!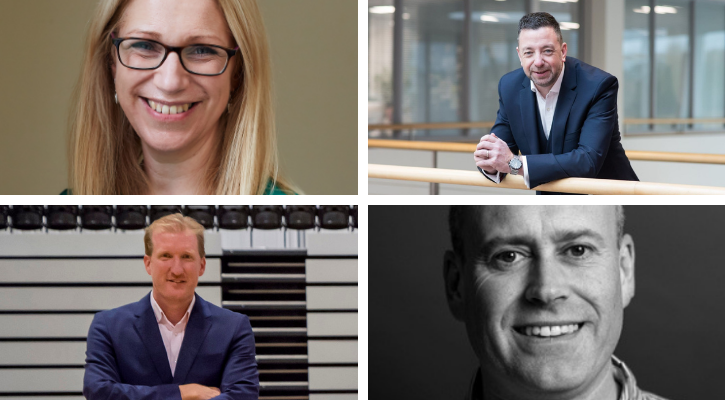 As part of our Big Question feature, we asked four Forum members: what made you take the leap into entrepreneurship?
Maureen Brown, Sullivan Brown
I had wanted to set up my own business for a long time but lacked the confidence. I started Sullivan Brown when I realised that having my own business was the only way I could deliver HR Recruitment in a way that matched my own values and ethics. My industry was becoming increasingly transactional and I wanted to do things differently, make my own decisions, build my own culture and be the master of my own destiny. Being an entrepreneur means there is always possibility and opportunity and I wish I'd done it sooner.
Paul Blake, Newcastle Eagles
For me it was right place, right time, as the opportunity to take over the club was offered following the Newcastle United owners' decision to move in a different direction. The opportunity to take on the club and make it work as a business was a challenge that I was very keen to make happen, both on and off the court. It certainly has been a challenge but it's a project which continues to grow.
Nevil Tynemouth, New Results
I took the decision to take the leap into entrepreneurship and start my own business to make my own mistakes.
It sounds strange but having come from a very restrictive corporate organisation I wanted a chance to stretch my wings and make my own decisions. I wanted to develop, implement, and refine my own ideas. This meant I was responsible for my own successes (and failures).
I watched friends and family "suffering" employment desperate for the next 20 years to disappear so they could get to retirement and have some fun. I didn't want that; I wanted the fun now.
One of my favourite expressions is "There is nothing in life you have to do". I didn't want to follow the well-worn path of a corporate career. I wanted something new, rewarding and challenging, that's what entrepreneurship gives me.
James Allen, Guerilla
With a well-trodden track record of not wanting to play by anybody else's rules and a very short attention span (largely due to moderate ADHD), becoming an entrepreneur was a stay of execution from a proper job, rather than a planned leap into the unknown. Fortunately with a bit of hard work the same traits that inhibit a person in one role can also be the reason why they succeed in another. I was desperate to set up a creative marketing agency for some time.  Then in 2002 I came across a little known quote, from an obscure source, that described Cuban revolutionary guerillas as "A small, yet extremely dedicated group of individuals that employs highly creative solutions to overcome more powerful adversaries."  And I thought, yeah, that's us, let's do it!