Sygen Pharmaceutical Ltd, has appointed the Guerilla team to create a new global brand. Sygen, headquartered in Lagos with its manufacturing facility in Ogun State, Nigeria are one of Africa's fastest growing pharmaceutical companies focused on enriching lives of the communities that they operate within.  The decision to appoint and award the contract came after the Sygen team had closely reviewed potential agency partners from around the globe.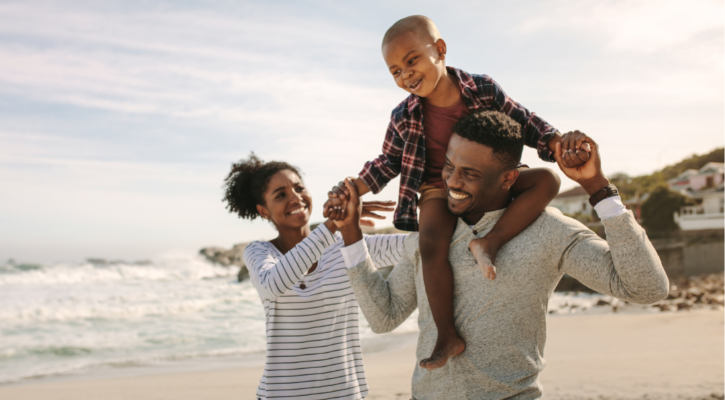 Charles Ogunwuyi, CEO of Sygen said "We chose Guerilla, based on their experience in branding and unique approach to brand strategy. We were impressed with the projects they had worked on with other Healthcare and Pharmaceutical companies and this extensive experience combined with the results they achieved is what set them apart from the rest."
Having previously won The Drum Global Brand Strategy of the Year Award for our work for European Pharma giant Phoenix for the creation of the Benu brand, the team at Guerilla have a wealth of experience in delivering Healthcare and Pharmacy brand communications. We have an impressive list of Pharma and Healthcare clients that we have worked with over the years, including Holland & Barrett, Rowlands Pharmacy, Nucare, Numark, APF Ethiopia, NHS England, Vail, PXG Pharma and PSUK to name just a few.
James said, "We were impressed with the team at Sygen as soon as we received their brief, and it is very exciting to be working with a team of specialists that are so strategic and ambitious. We understand that Sygen are looking for a creative brand strategy that will catapult them far beyond the typical conservative branding that you often see in the Pharmacy sector. We have a different approach to branding, and we are going to deliver a unique and distinctive brand for Sygen".
The project is well underway and will see Sygen's subsidiary companies rebranded as part of the overarching strategy and brand touch points created across all media including a new website, and product packaging.
Bolajoko Bayo-Ajayi, Marketing Director at Sygen said "We decided to work with Guerilla because of their extensive understanding of Pharma branding on a global level. Guerilla understands the branding process as a whole; the importance of listening to our ideas and perspectives, and in turn producing our creative interpretation into a unique, purposeful strategy. We have huge aspirations for our brand and based upon the work Guerilla have produced, we are confident that we have made the right appointment".  
The team here currently working very hard to create a brand that matches Africa's fastest growing pharmaceutical company's ambitions. An important part of getting the strategy and brand identity right is really understanding the client and their customers. Watch this space for the latest global Pharmacy brand.