ONE of Europe's leading recruitment agencies, based in the north-east, has been confirmed as the headline sponsor for the region's tech awards for the next three years.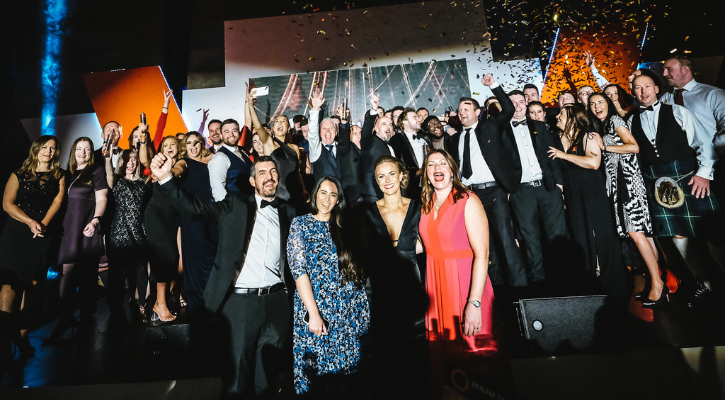 Nigel Wright Recruitment is the new headline sponsor of the Dynamites Awards, with this year's awards taking place on Thursday, November 10, 2022 at Newcastle Civic Centre.
The awards, organised annually by tech network Dynamo, shine a spotlight on successful regional tech companies, organisations and departments and recognise the talent within the north-east digital/IT sector.
Ben Debnam, Director – Technology & Commercial at Nigel Wright Recruitment, said: "The team at Nigel Wright is delighted to become the title sponsor of Dynamites for the next three years. We share Dynamo's passion in helping the technology economy thrive in the north east, having recruited thousands of people into tech roles in the region over the last 30 years.

"The region's IT sector goes from strength to strength, but skills shortages make recruitment a challenge. The Dynamites Awards provide organisations with an opportunity to gain valuable exposure when celebrating their successes, which helps attract talent. We look forward to actively helping Dynamites and Dynamo members grow in the years ahead."
Entries for the awards will open in June and include categories such as Growth Explosion, Innovator of the Year, Rising Star and Skills Developer. This year will also see the return of the Tech Champion award, which is awarded to an individual or organisation who has gone above and beyond for the benefit of the north-east tech sector.
Charlie Hoult, Chair of Dynamo, said: "We are delighted to be working with Nigel Wright over the next three years. It's a great collaboration and we are looking forward to seeing all the successes from this year's entries and being able to once again celebrate the amazing tech talent that is driving the region's growing digital sector."
For more information or if you are interested in sponsorship opportunities, please contact Clare Nicholson on 07748 597837 or email clare.nicholson@dynamonortheast.co.uk.