A successful North East business coach is joining forces with a mental health charity to reduce the number of suicides in the region.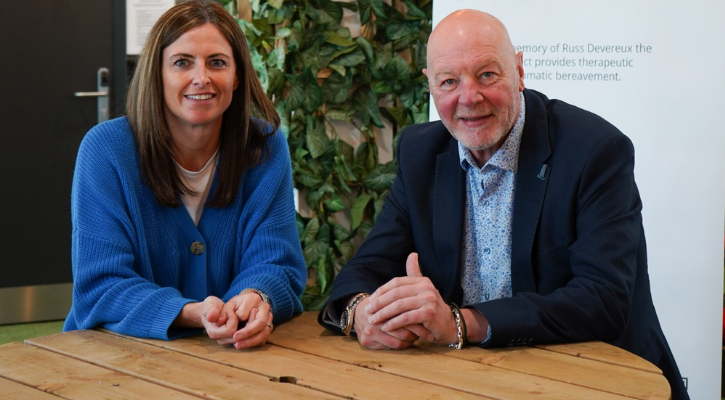 Ian Kinnery, who has more than 35 years of experience in supporting company owners and leaders, is working with Teesside charity The Headlight Project to raise awareness of its work and help to reduce the number of deaths by suicide in the region.
The North East currently has the highest rate of suicide in the country and has done for the past five years, while local mental health services are struggling to keep up with demand. 
Ian said: "Over the next few months, I will be working with the trustees and leadership team at the project to help them be clear about what they are trying to achieve, as well as helping to help them get there successfully.
"Mental health is a cause that is particularly important to me, and compassionate employers need to be aware of the danger that is presented to the people in their care.
"There is also a connection between stress levels and mental health and I believe that those stress levels are multiplied many times for those in senior roles, which involve employing others and even more for those who employ others as well as own the business. We must do everything we can to reduce the terrible cost this can bring to families and society."
The Headlight Project was launched in January 2019 following the suicide of popular Teesside businessman Russ Devereux.
His widow, Catherine, who set up the charity, said: "We've grown organically since it began and there is a real need for our services. Ian has already begun to help us to focus on what the long-term aim of the charity is, which is now very clear… To reduce the number of deaths by suicide in our local area. 
"We will do this through three measures. One, by providing therapeutic support to children and adults who have suffered a traumatic bereavement by suicide, as they are around 70 per cent more at risk to die by suicide.
"Two, by building emotional resilience within young people by going into schools to talk around the subject and, three, by empowering our community to have these discussions by providing training to local organisations and workplaces.
"Ian has given us his time, which is precious, and his knowledge, which is invaluable. We are immensely grateful for all his help and support."
Ian added: "I never knew Russ Devereux personally, but he was very well loved within the local business community and by many people that I do know and respect, so it seemed fitting that my skills and experience could be put to the service of the community by helping those who founded the Headlight Project to achieve their goals more quickly."
The Headlight Project is also hosting a charity hike later this year to raise funds for the initiative.
Hike into the Light is a 13-mile moonlit hike taking place on July 23rd, starting and finishing at Lord Stones, Carlton Bank, North Yorkshire. Places are limited to 50 and potential attendees can email suzanne@headlightproject.org to get involved.
For more information about Ian Kinnery, visit kinnery.co.uk.
To learn more about The Headlight Project and the work it does across the region, visit www.headlightproject.org.