Tyneside technology consultancy Opencast has been named as the 21st fastest-growing technology business in the North of England at GP Bullhound's 2022 Northern Tech Awards.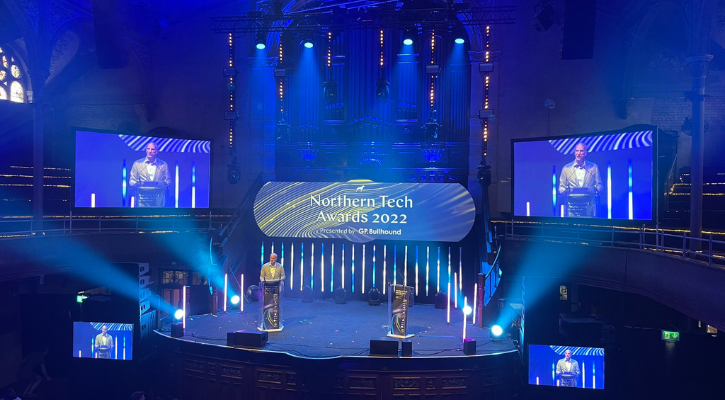 The 2022 rankings were confirmed at a gala dinner in Manchester on Thursday 16 June.

Opencast has now been named in the GPB Top 100 list no less than five times in the award's nine years – and this best-ever 21st ranking feels a real coming of age for all at the business.

We climbed the list by 25 places on last year, having ranked 46th in 2021.

The Northern Tech Awards are driven by data on business growth – and Opencast's ranking reflects a compound annual growth rate at the business of 56%.
In 2022 Opencast has built its team to more than 350, supporting great clients like HMRC and DWP, at the same time as supporting its people through innovative career paths and donating more than £100,000 to chosen charities.

Welcoming the latest win, chief executive Tom Lawson said: "We are super-proud of this latest win for Opencast. We're not growing for growth's sake – we're scaling to be more impactful for our clients and offer our people the chance to develop and work on projects that matter to them.
"Our growth also means we can make a more significant impact on society, both through our work and the charitable and pro bono contributions it enables.

"It's a privilege to lead an organisation of people so determined to make that difference. Congratulations to all on the Opencast team for an incredible year of progress – and to all the other great companies named in the 2022 Top 100."


Opencast specialises in developing end-to-end enterprise solutions for government, health and social care providers and global financial services, as well as for renewable energy and regional enterprises.
It provides services in digital architecture, user-centred design, software, digital & technical delivery, DevOps, cloud & platform engineering, and live services support.