A team of North East creatives have put their skills into action to raise money for children in Ukraine, by creating a children's book in 2 weeks.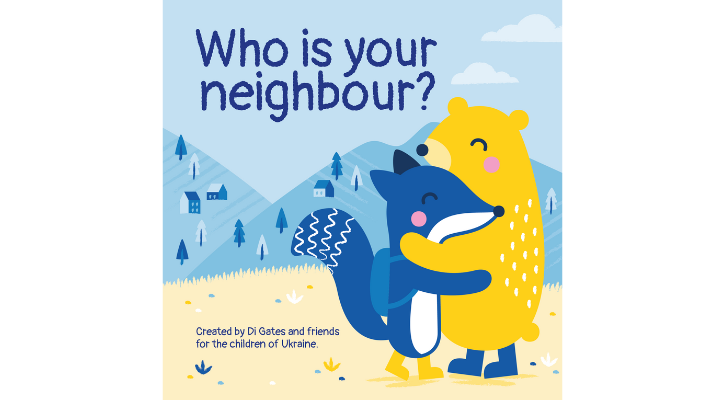 The project is led by Di Gates of Stick Theory, who had the idea whilst watching news footage of refugees being met on the border and taken home by Polish families.

"I watched the news on Saturday morning, and by Sunday evening I'd sketched out the content of the book and had seven brilliant local illustrators on board to help. We worked together in evenings and on weekends, and within 2 weeks we had a finished draft."

"Our original plan was to publish on Kindle, but when Potts Print agreed to print 2000 copies for free, and a local web developer offered to build us a website, it made more sense to sell directly and avoid the hefty commission costs, so we're more likely to achieve our £10k target."

The book, 'Who is your neighbour?' can be enjoyed simply as a picture book for pre-schoolers, or as a way to guide gentle conversations with older children about how millions of people across the world have responded to the war with amazing acts of humanity and generosity. Ultimately, the book encourages parents and children to re-think who their neighbours are and to broaden the concept to include people they don't yet know.

All money raised will go to Ukrainian charity, The Voices of Children Foundation, to support evacuation efforts and provide emergency psychological support to children affected by the war.

'Who is your neighbour?' will be available to buy at www.whoisyourneighbour.com from 30th March, and Di is keen to hear from any nurseries, schools, businesses or venues that can help to sell the book, or who would like to bulk buy copies for employees.

More information can be found at https://www.facebook.com/Whoisyourneighbourbook and to get involved or support, email di@sticktheory.co.uk.